(an excerpt from "The World's First Love" by Venerable Fulton J. Sheen)
Like unhatched eggs, some of us refuse to be warmed by the Divine Love, which is so necessary for incubation to a higher level. We are in constant need of repairs; our free acts do not coincide with the law of our being; we fall short of all God wants us to be. St. Paul tells us that we were predestined, before the foundations of the world were laid, to become the sons of God (cf. Ephesians 1:3-6). But some of us will not fulfill that hope.
There is, actually, only one person in all humanity of whom God has one picture and in whom there is a perfect conformity between what He wanted her to be and what she is, and that is His Own Mother. Most of us are a minus sign, in the sense that we do not fulfill the high hopes the Heavenly Father has for us. But Mary is the equal sign. The Ideal that God had of her, that she is, and in the flesh. The model and the copy are perfect; she is all that was foreseen, planned, and dreamed. The melody of her life is played just as it was written. Mary was thought, conceived, and planned as the equal sign between ideal and history, thought and reality, hope and realization.
That is why, through the centuries, Christian liturgy has applied to her the words of the Book of Proverbs. Because she is what God wanted us all to be, she speaks of herself as the Eternal blueprint in the Mind of God, the one whom God loved before she was a creature. She is even pictured as being with Him not only at creation but also before creation (cf. Proverbs 8:22-31). She existed in the Divine Mind as an Eternal Thought before there were any mothers. She is the Mother of mothers—she is the world's first love.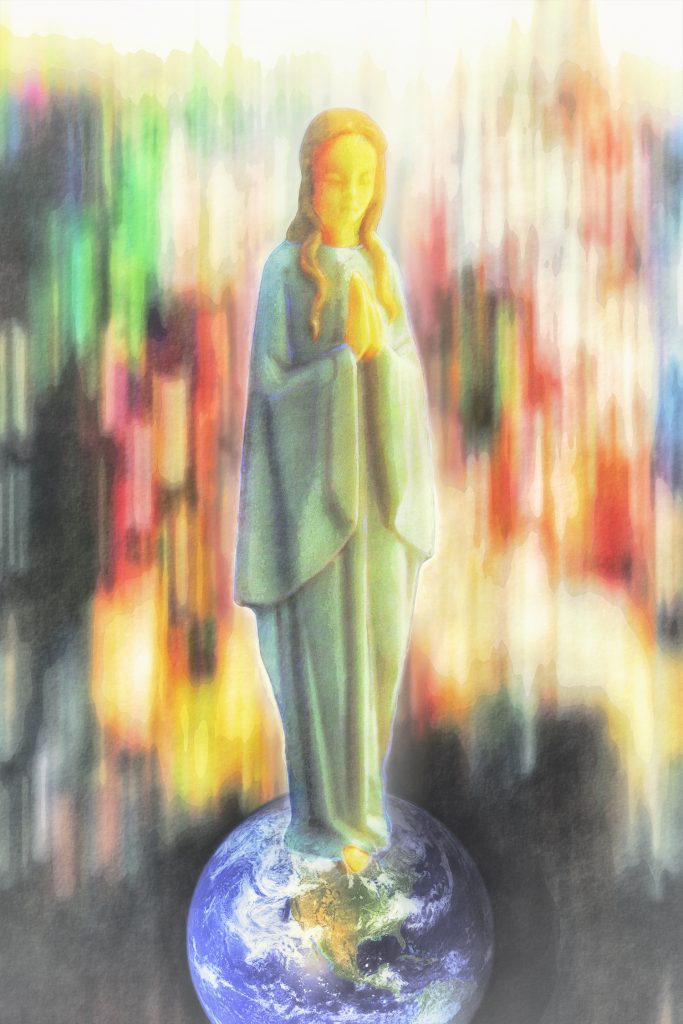 Save